My Home Lab
I recently built a small Electronics lab at home for self-study and revision. My lab is called Punarutthaana (ಪುನರುತ್ಥಾನ, the Kannada word for resurrection) because it resurrects a childhood hobby of Electronics prototyping.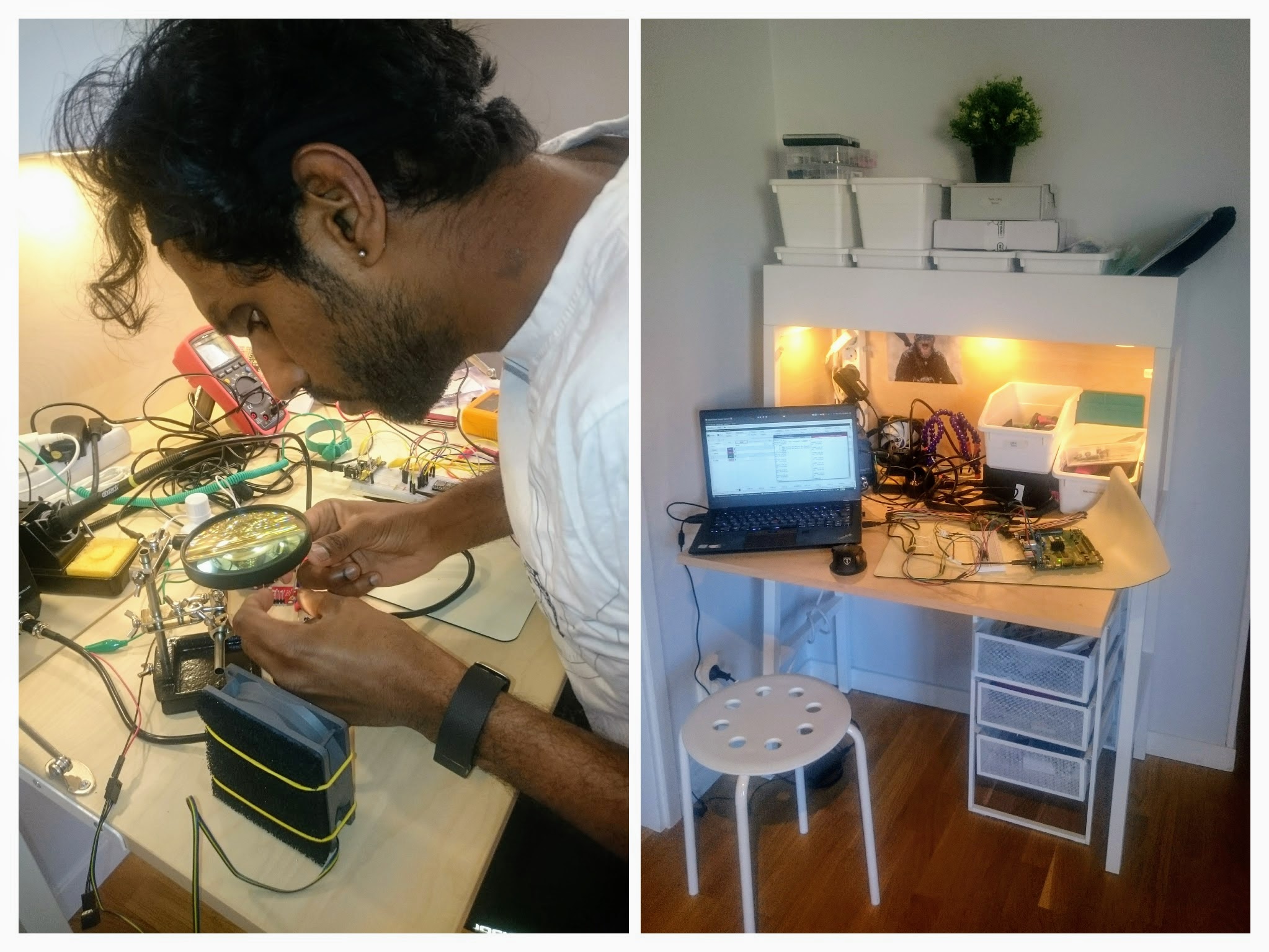 Punarutthaana is a compact and cost-effective lab built to fit my modestly-sized home and budget. The lab workbench is a modern secretary desk from IKEA. With compact size as the global constraint, I balanced between expensive-but-long-lasting, cheap-and-effective, DIY, and multi-purpose tools and components for the lab. A comprehensive list of things in the lab is available on request.
I have embarked on an epic journey of in-depth revision and fun-filled prototyping inside my lab. Here are the first steps I am taking:
Complete the Real Analog design course from Digilent
Build atleast one hundred self-designed or kit-based analog and DSP circuits
Try out and modify atleast one hundred designs available on OpenCores using FPGAs and simulators
Practice A/V processing and neural network accelerator design on FPGAs using Xilinx Pynq and similar devices
Complete embedded development and Linux driver programming courses from Free Electrons using the BeagleBone Black
Get hands dirty with sensor prototyping and DSP with Arduino, Teensy, and ESP32 microcontrollers
Listen to distant radio using the NooElec NESDR SMArt and other similar RTL-SDR kits
Its play time! Adios amigos!